Here at Bon Appetit, we pride ourselves on providing delicious food for any occasion. But in case there's any confusion about exactly what events and occasions this includes, we are here to give you the run-down.
Here are 4 events where you might be in need of the most enjoyable buffet catering Colchester has to offer!
Corporate event catering
Organising a corporate event is stressful enough as it is, and one of the worst aspects to plan for is the food. Are there any picky eaters? Allergies? How do we give the right impression to people?
Step back. Take a breath.
Bon Appetit offers a range of customisable sandwich platters and buffet style food. From home made chicken goujons, to quiche and sandwich platters; our food is freshly made-to-order, in store, every day.
And you can taste the difference. It may not be the fanciest of menus but we can guarantee it'll be the tastiest!
We cater to a range of dietary requirements, and offer both vegetarian and vegan options. And with our fully customisable menu, no attendee, or picky eater, will ever feel left out again!
Funeral and wake catering
There is nothing easy about organising a funeral or wake. That's why Bon Appetit will do our utmost to provide a straightforward service that supplies flavourful spreads for everyone.
Food is something that brings comfort at the most troubling times. And here at Bon Appetit, we know how much it means to receive considerate service at times like these. That's why we provide wholesome, homemade food with compassion and kindness.
Our customisable menu allows every attendee to choose whatever sandwich, side or salad that is most comforting to them. From freshly prepared soups of the day, or bespoke sandwich platters, through to everyone's favourite homemade side dishes.
Take the pressure off with a diverse range of options. This includes vegetarian and vegan options as well as any dietary requirements attendees may have.
Bon Appetit is an independently run Colchester sandwich shop that prepares all food with love and consideration.
If you're looking for respectful buffet catering Colchester provides, head to our contact us page and get in touch.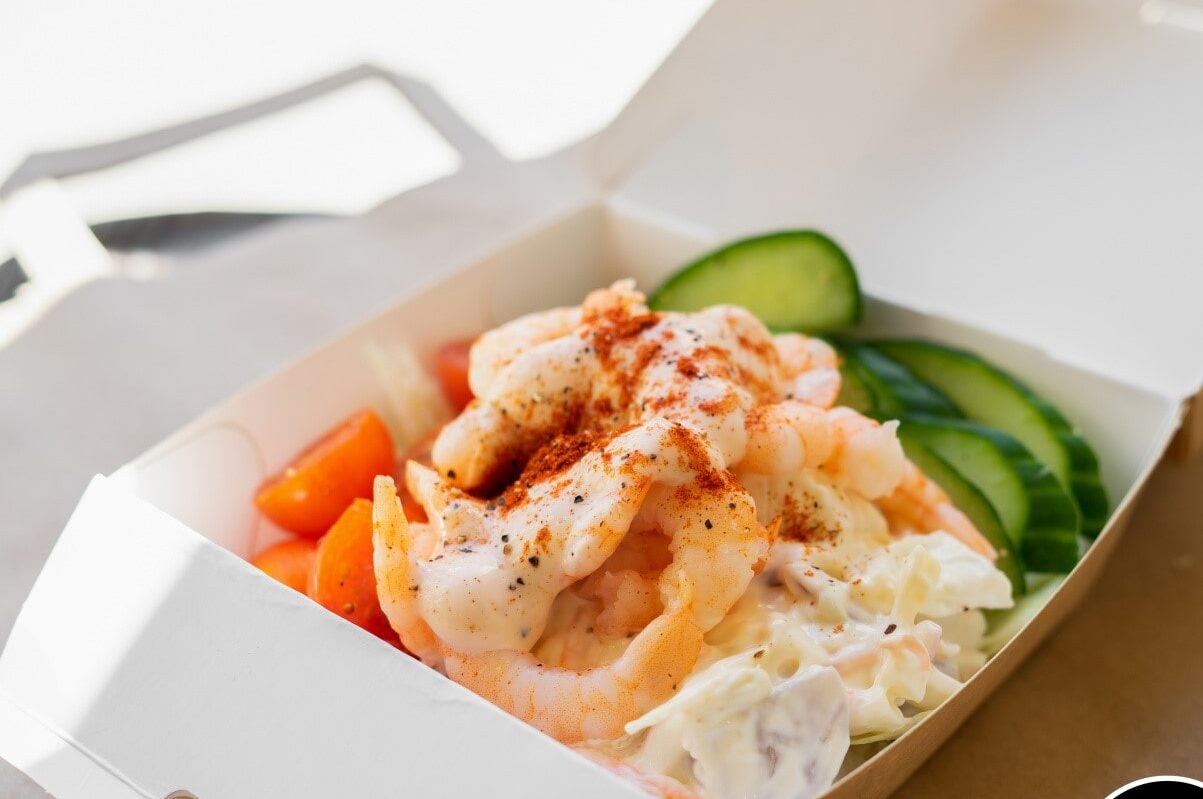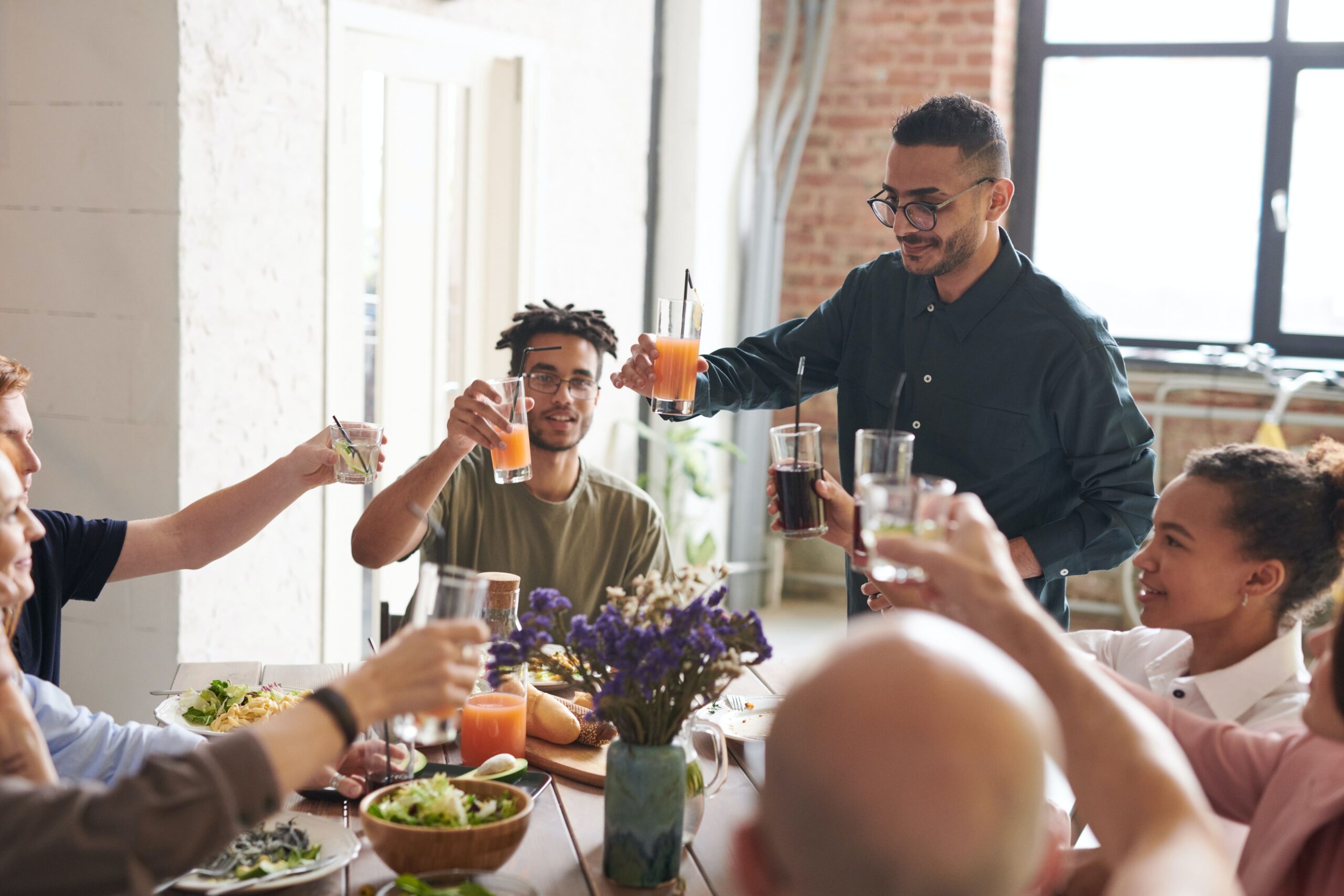 Lunch at the office
There's no team bonding experience that can compare to the group lunch order at the office. Well, perhaps not the order itself – but sharing good conversation over good food in the conference room, or at each other's desks, is always the highlight of the day!
Our custom menu is freshly prepared and varies daily. That's what makes it the perfect office-lunch choice, and one of the best buffet catering Colchester offers.
Our lunch menu is diverse, for all of those picky eaters, and those with varied preferences within the office. Hot or cold, savoury or sweet, we've got you covered!
We also offer custom sandwich and salad orders, alongside our daily hot specials. You can view the full lunch menu here or browse our menu on the Deliveroo and JustEat apps.
The good old fashioned get together!
You know the scenario everyone finds themselves in now and then. A group of you and your friends get together and, after some discussion, it becomes clear that none of you can decide on what you want to eat.
Don't leave it up to group politics the day you meet.
Get one step ahead.
Our varied and fully customisable menu means that everyone is bound to find something that takes their fancy. It's what makes us one of the best when it comes to the buffet catering Colchester has to offer!
Buffet catering Colchester
Hopefully, you now have a clearer idea of what we mean by 'any occasion'. But don't worry if your occasion doesn't appear on this list. Get in touch and we'll help you find what you're looking for. We also offer a range of other services including custom sandwiches and salad orders, as well as daily specials. You can also browse our menu via the delivery apps below: Deliveroo, JustEat.
When it comes to the freshest, most wholesome buffet catering Colchester supplies, Bon Appetit is proud to say we've got you covered!