With so many buffet caterers, Colchester has you spoilt for choice! But who to choose? We understand it can be a little overwhelming so if you're not sure where to begin, just take a look below.
Do the research
Google reviews are a good place to start but word of mouth is always better. After all, the people you surround yourself with know you best. And whose judgment do you trust more than your friends and family?
Bon Appetit is big on community and we like to think that our local sandwich shop provides a loving space for Colchester friends and families to enjoy each other's company over plates of hearty homemade food. This leads us onto our next point.
Investigate their headquarters if you can. There's no quicker way to get to grips with your buffet caterers than by visiting their shop. You can sample the food, and keep an eye out for any red flags.
And of course, you can investigate our headquarters and see where the magic happens. Pop in, sample some of our food, kick back, and relax. We guarantee after one bite you'll get a taste for it, and find yourself coming back for more. And that is what to look out for! If after sampling the food you find yourself wanting more, you've found the buffet caterers for you.
And we're proud that our loyal Bon Appetit customers feel this way too. It's one of the reasons we, and our loyal customers, believe we might be the best buffet caterers Colchester has to offer!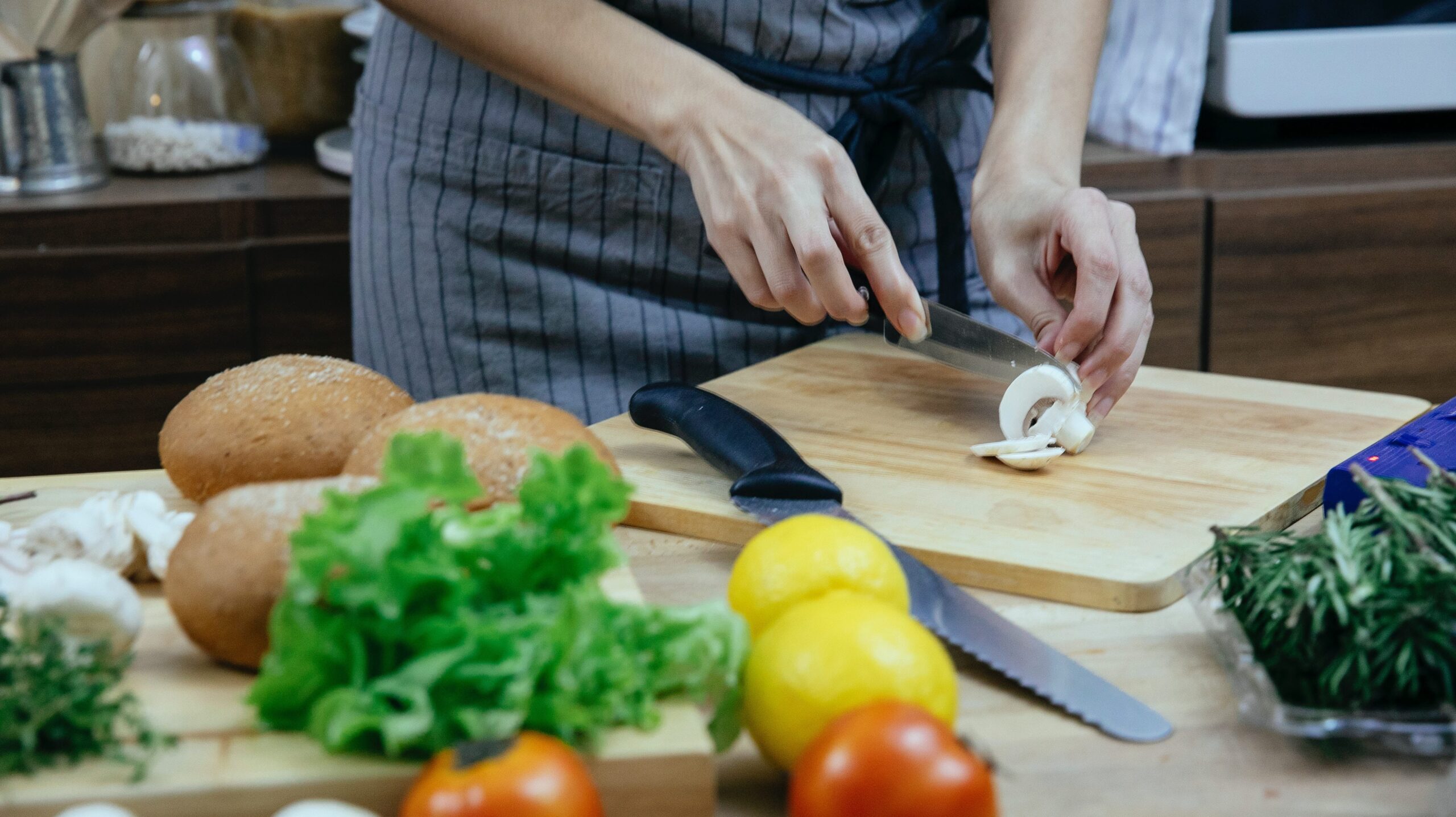 Ingredient sourcing
How open are your buffet caterers about the ingredients they source? If this is a selling point of their business, like it is here at Bon Appetit, we'd consider this a green flag. Because if your ingredients are high quality, fresh and tasty, why wouldn't you want to shout about it?
If they are not outwardly advertising the ingredients they source this is not necessarily a sign to worry, simply enquire about the ingredients they use. If they dance around the subject a little or don't give a clear answer you're happy with, it could be a sign that their ingredients aren't as fresh or high quality as you might like.
Food selection
This is probably the first thing you look at, and arguably the most important thing too. There's no point in finding excellent buffet caterers if they don't offer the food you're looking for. It's also important to consider their selection of food. Do they have a wide selection, or is it more specialised? And which do you prefer?
Don't forget, quantity does not equate to quality!
What can these buffet caterers offer that others don't?
What is their unique selling point? And how does it factor into what you're looking for? And how does this compare to their competitors?
So what are Bon Appetit's unique selling points? We're glad you asked!
Our fully customisable menu provides every customer with complete control when it matters most. As experienced buffet caterers, we realised the secret to a good buffet is to make it personal. Every person is different, every customer, every platter. Take a look at our menu to start building your brilliant, bespoke buffet.
Fresh, locally sourced ingredients make the best, well, everything. They're healthier, tastier, and all 'round, better. And that's why we source local, organic ingredients daily, to ensure maximum freshness.
Food from scratch – every sandwich, special, snack, and sweet treat is prepared from scratch, in store, daily. It's a small detail that makes all the difference. After all, nothing compares to the comfort of homemade food. And yes, you really can taste the difference. Don't believe us? Place an order and see for yourself!
So there you have it, plenty of ways to make sure you're choosing the best buffet caterers for your event. And if you're still not sure where to find the best buffet caterers Colchester offers, why not take a look at our menu, and visit us in store for some scrumptious sandwiches and sampling?