It's Halloween, the spookiest time of the year, and it's your turn to host the party. Whether you're going all-out creepy or you're keeping it tame, there's one thing you can't skip, and that's quality Halloween catering.
While there are some awesome perks to hosting a Halloween party – getting to decide upon the theme, managing the music, and the excitement of Halloween decorating – there are also some cruel negatives.
From managing the night and making sure everybody is having a good time, almost always being the clean-up crew after the event and general planning of a big party – it's going to be stressful.
Bon Appetit, with the best buffet catering Colchester has tasted, is here to scare all your worries away! Here's how we can help make your Halloween party the spooky spectacular!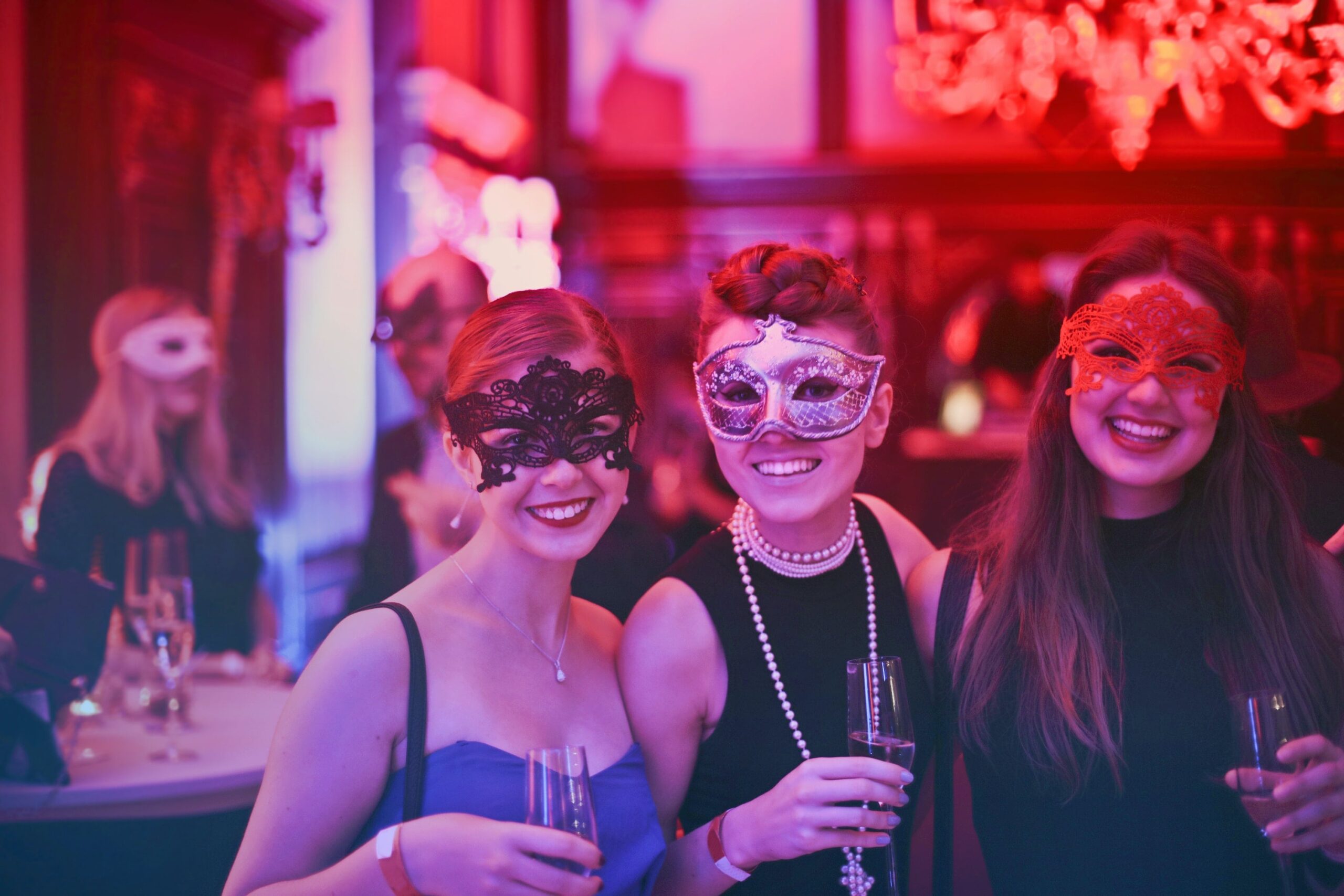 Trick or treat, give me something good to eat!
While self-catering seems attractive to start with, it normally ends in more stress than anticipated. There's heaps of preparation to be done on the day of the party, meaning it'll be hard to catch a breather. You'll start by shopping for all the fresh ingredients, then onto cooking and preparing mass amounts of food. This is followed by another trip to the shops after you realise you need extra food in case of an emergency food table top-up. After that, you'll have to take time to set up, arrange and present your food on a food table. All this is when you should be enjoying dressing up and getting ready, the process of decorating, and generally getting into the Halloween spirit. Check out some of our favourite Halloween party decorations here!
When you hire Bon Appetit for your Halloween party catering, you can relax knowing the food is taken care of. We will cook and freshly prepare the most delicious salad and pasta boxes, hot specials, and sandwich platters Colchester has seen, all at an affordable price. Take the stress out of party planning and let us do all the Halloween catering work.
Creepy cutlery
Cutlery, napkins, plates, cups…these are all extra supplies you will need to splash out on for your Halloween party catering. Buying loads of items that will most likely only ever be used once seems like money that could be better spent…maybe on Bon Appetit's tasty Halloween catering service?
When you hire Bon Appetit, with the best buffet catering Colchester has seen, expect everything to be taken care of for your Halloween catering. Party supplies are in the bag with our recyclable cutlery, plates, and napkins. You even get a discount if you opt for our reusable cups!
All treats, no tricks
Self-catering may seem fun to those who enjoy cooking, but this could easily end in a Halloween disaster if not done right. With a crowd of people, comes difference. This means it's important to supply food options for everybody's tastes, preferences, requirements, and allergies. Not supplying these food options could lead to guests going hungry and subsequently leaving the party early.
Providing catering options for all guests is a great way to show thoughtfulness and consideration when hosting a party while ensuring every guest has a great time! You can expect just that and more with Bon Appetit as your Halloween catering wizard!
With options for dairy-free, vegetarian, vegan, or just picky eaters, there's something for everyone. Professionally prepared by experienced chefs, Bon Appetit guarantees a safe, delicious meal for all guests when you choose us as your Halloween party catering.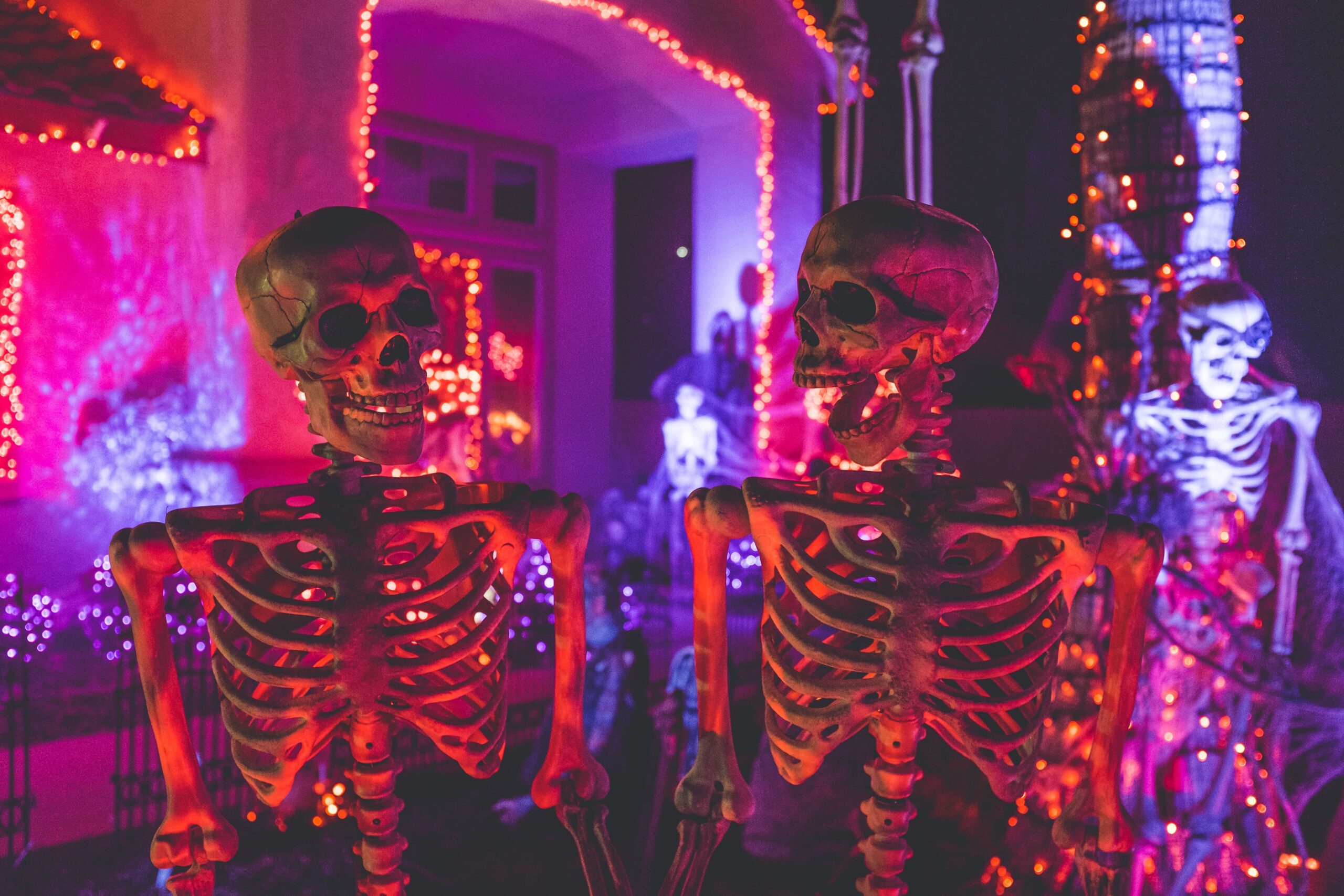 Casual meets spooktacular
A good Halloween party allows guests to wander the spooky setting, catch up with old friends, dance the monster mash, and stop by the food table when hunger hits. With Bon Appetit's Halloween catering, our food is perfect for being spread out across a food destination table where guests can grab a plate of mouth-watering food whenever they feel like it.
This laid-back, relaxed approach to catering is great for creating a casual, fun atmosphere while still providing professional, excellent results.
Slugs, snails, and puppy-dog tails?
Here at Bon Appetit, our bespoke menu option means we've got you covered, whatever the request. We work hard to provide outstanding service, and your Halloween party catering will be no different. Whatever your Halloween heart desires, put it on the menu!
Halloween catering with Bon Appetit
Take the stress off your shoulders, save time and contact Bon Appetit here for all your Halloween catering needs. We can't wait to treat you and your guests to some scarily good food!
Happy Halloween!