Introducing the best quality sandwich platters Colchester has to offer 
Whether you're looking to cater a family lunch, a conference, a bridal party or something else, there are many things to consider. From allergies, preparation and ingredients, catering is a skill in its own right. To help take the weight off your shoulders and allow you to concentrate on more important factors – decorations, guests and drinks – allow Bon Appetit to step in!
When catering to a group, the sandwich platter is your best friend. They are not only easiest to transport and share around, but they allow lots of choices, freedom to self-serve and are loved by many.
Here are all the reasons why you need our smashing sandwich platters at your next event!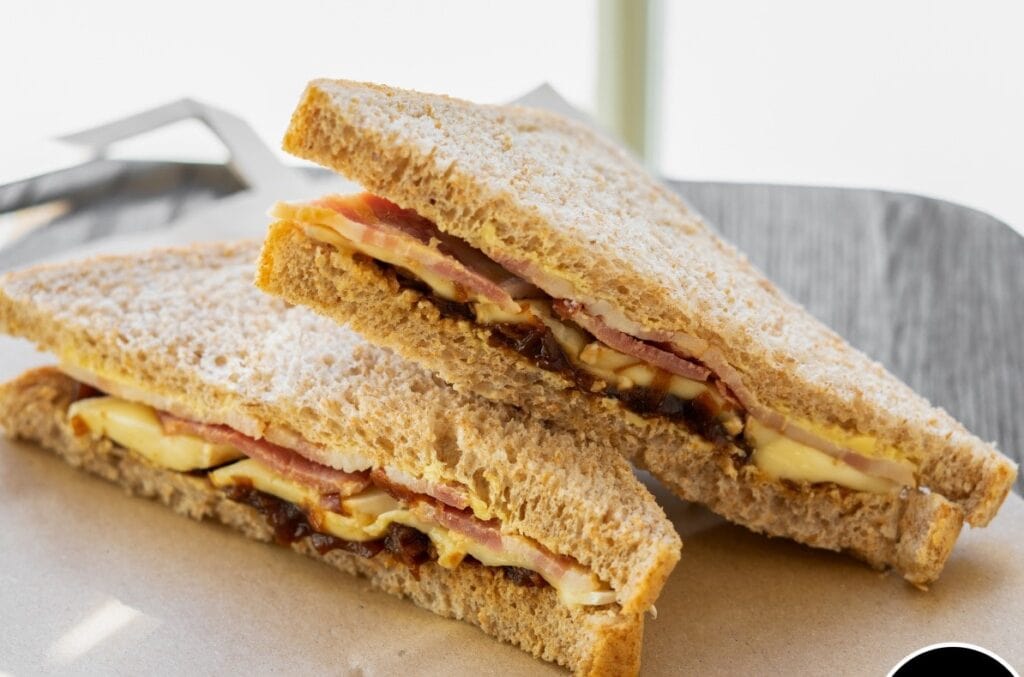 1. Your vision 
What's your vision is also ours. Bon Appetit works closely with our customers in order to achieve their desired catering. Whilst we do offer the best sandwich delivery Colchester has, we also pride ourselves on the ability to cater to any style and size of event just as well.
It could be a get-together with friends, a family catch-up, a birthday party, a corporate meeting, or a funeral. Our talented team is trained and equipped to provide you with exactly what you're looking for to make any and all events run as smoothly as possible.
Let Bon Appetit take the stress out of planning food for your event. Tell us what you imagine, and we'll provide everything you're looking for on the day. Easy as pie.
2. A sandwich makes everybody happy 
The sandwich platter is a great choice, no matter the occasion. They're versatile, filling, and scrumptious. Whatever you like, there's a sandwich with a filling made for you.
Being a British staple food, sandwiches are nostalgic for many people. We all had sandwiches growing up, whether that was in your school pack lunch or round Grandma's house, they transport you back to a time of comfort and ease.
To be enjoyed at any time in the day, sandwiches are easy to cater to everybody's tastes and needs and are overall the perfect event food to satisfy hungry guests.
This national love for sandwiches is why Bon Appetit takes such pride in making our sandwich platters Colchester's absolute best.
3. All the tasty goodness 
Homemade food is not only good for the soul but good for your body. From the moment fruit and veg are harvested, their nutrients start to decline. Fresh ingredients guarantee the max health benefits possible from your meal. To make sure you are receiving as many vitamins, minerals, fibre, and antioxidants as possible with every scrumptious mouthful, all of Bon Appetit's food is made from scratch with fresh ingredients. This guarantees you are receiving the utmost quality, taste and goodness possible.
Because each menu item is prepared from individually sourced ingredients – to make sure we are providing the absolute best quality to our customers – we also know precisely what goes into our food. This means we can 100% guarantee our food is safe and free from any ingredients that are not welcome at your event. This gives you and your guests peace of mind that all allergies and preferences are catered to. Yet another reason we have the best sandwich platters Colchester has to offer!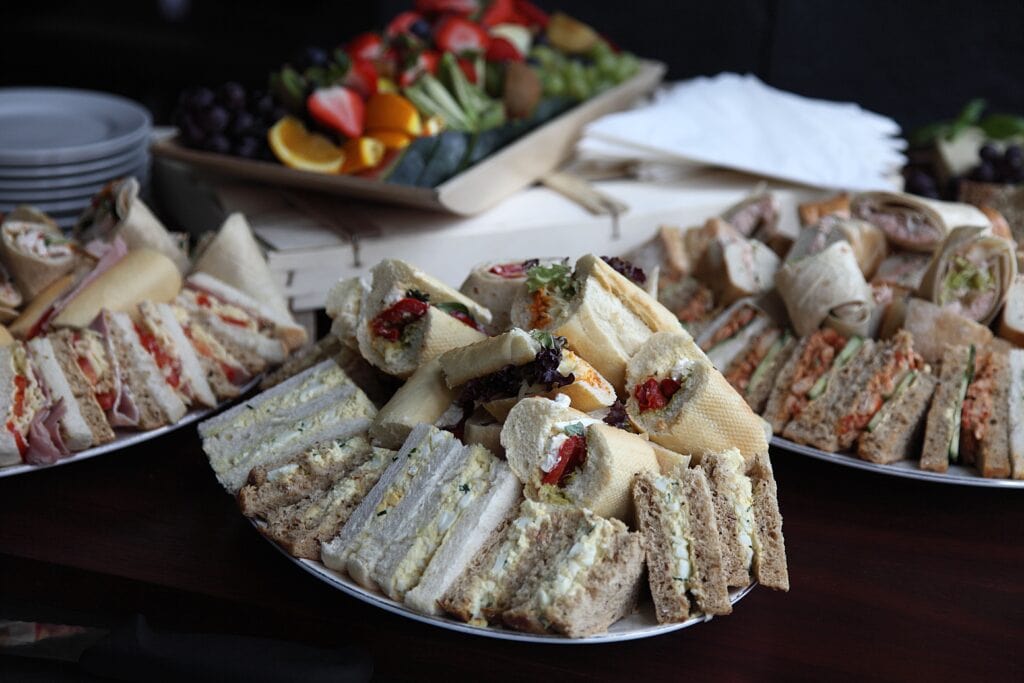 4. Customisation 
Our customisable menu option means you can create a bespoke menu specially designed for your event and guests. From picky eaters, children, vegans and vegetarians, to people with allergies, make sure everybody feels considered and welcome by catering to their needs with a unique menu.
Along with the best sandwich platters Colchester offers, we also provide –
Salad trays
Our salad option is a great way to introduce some fresh greens to the table, even just as a side. They add variety, colour and taste – and they go with mostly anything!
Pasta pots
Pasta is a safe option for any event. Warm or cold, pasta is both filling and delicious.
Pizza slices
Who doesn't love pizza?!
Why not give one of our tasty treats a try? Bon Appetit offers sandwich delivery Colchester area, as well as delivery of hot specials. Want a tasty lunch? Take a look at our menu here.
5. We are the best sandwich shop Colchester has seen! (we think so anyway) 
Tasty food, unmatched customer service, fresh ingredients and a smile with every order. We are the best sandwich shop Colchester has to offer (At least we think so!) Don't just take our word for it, read our reviews from our happy customers here!
Let Bon Appetit provide you with the tastiest Sandwich Platters Colchester has seen
When you choose sandwich platter catering with Bon Appetit for your next event, you're choosing ease, taste and affordability. Want a slice of the best sandwich platters Colchester has tasted? Get in contact here to see how we can be of service!